SCANECA
High-tech solutions for your health
SCANECA stands for the digital future. Our unique body analysis system perfects the union of science and practice and opens up new worlds for you. In cooperation with the Humboldt University of Berlin (Germany), we have developed an innovative product for you to take the next step into digitization. Fast implementation, simple operation, user-friendly application, inspiring results - Discover the latest generation of body analysis together with us.
SCANECA has received an award from the German "Stifterverband" for our research activities.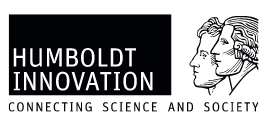 GOVERNMENT SUPPORT
Our development is supported by the German Federal Ministry for Economic Affairs and Energy and the European Social Fund as part of the EXIST funding program at Humboldt University in Berlin (Germany).